History and Scope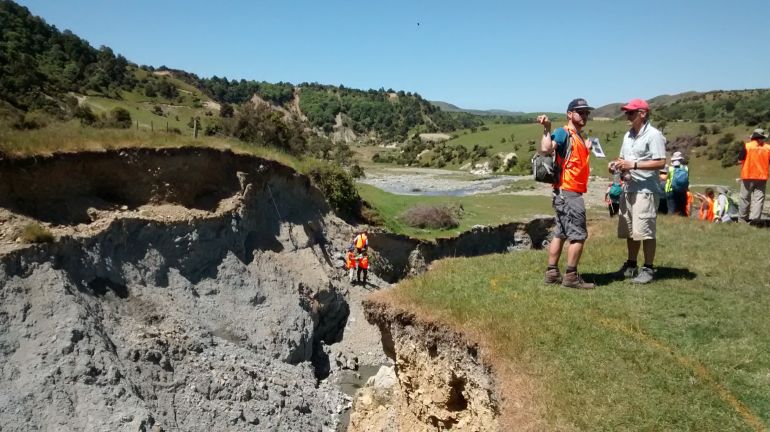 We all live on a planetary surface shaped by terrestrial geoprocesses. This topic has been much in the news lately due to the increase in extreme meteorological events, attributed by some to global climate change. But crustal volcanism and active tectonics also influence terrestrial geoprocesses. These crustal processes make the news only when a large earthquake or eruption occurs, but the events soon drop from the news and people forget about them. However, their secondary effects on terrestrial geoprocesses continue. Our proposed IFG "Terrestrial Processes Perturbed by Tectonics" (TPPT) will support studies of the longer-term effects of tectonic events on geomorphic systems, and contrast them with effects of non-seismic forcing such as extreme meteorological events and slower climate change.
Studies of this type are best described as 'tectonic geomorphology', but most past tectonic geomorphology studies have been descriptive rather than process-oriented. From a process perspective, an earthquake induces a rapid perturbation to a steady-state geomorphic system, which then triggers a system response. The response can be characterized spatially (severity over a geographic extent) or temporally. The response also, via erosion/deposition, creates an archive in the Holocene geologic record, just as climate changes have done. Specifically, we propose to address two broad questions: (1) how a geomorphic system's long-term response to earthquakes differs from its response to (say) extreme meteorological events, or from slower climate change, and (2) whether the indicators of secondary tectonic effects in the geologic record have unique characteristics, that would allow them the be distinguished from non-tectonic causes. This effort builds on past TERPRO work on the immediate secondary effects of large earthquakes (e.g. the ESI Scale), but extends it back into the late Quaternary. Comparing tectonic 'archive' data to its climate archive counterparts will involve participation from the broad disciplinary range within TERPRO.
Key Science Questions That the IFG TPPT Seeks to Address
After large historic earthquakes, how extensive were the primary and secondary changes in local/regional geomorphic systems? (refer to the ESI Scale and related databases)
How long did the changes last? In other words, how long did it take the system to return to its pre-earthquake state?
Do earthquakes of a given magnitude produce the same severity and affected area of secondary effects, or does it vary among regions/environments?
If the secondary effects vary, what factors make them vary?
Are geomorphic systems in some regions/environments intrinsically more sensitive to earthquake perturbations
If so, are these same regions also more sensitive to other types of perturbations, ranging from single extreme events, to slower regional climate change?
When a perturbed system responds to move back toward equilibrium, does it take the same response path regardless of the magnitude of the triggering event? Or is its response magnitude-dependent? In other words, are there critical thresholds for the trigger magnitude
For responding systems, is the response path identical for different types of triggers of a given intensity (earthquakes, extreme flood events, climate change)? If not, why?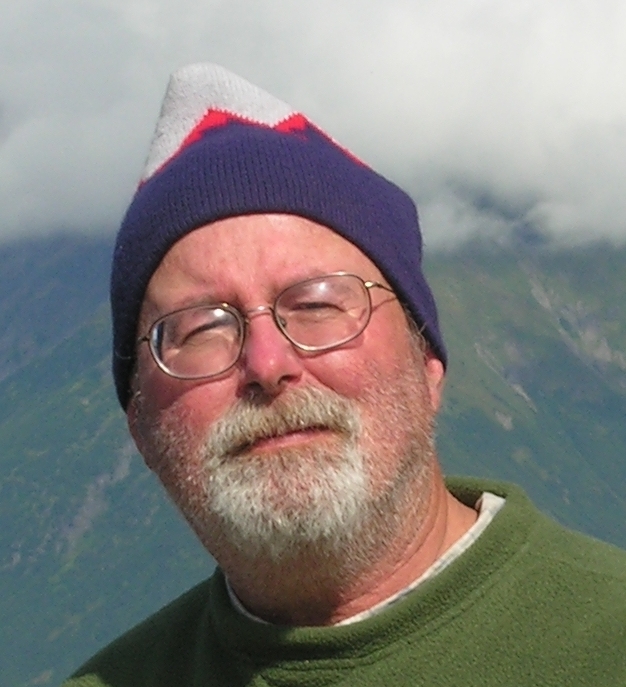 Jim McCalpin
GEO-HAZ Consulting, Inc., USA
mccalpin@geohaz.com
Stéphane Baize
IRSN, France
stephane.baize@irsn.fr


Xuanmei Fan
State key laboratory of geo-hazard prevention and geo-environment protection (SKLGP), Chengdu University of Technology, China
fanxuanmei@gmail.com



Gabriel Gonzalez
Departamento de Ciencias Geologicas, Universidad Catlica del Norte, Avenida Angamos 0610 Antofagasta, Chile
ggonzale@ucn.cl



Gabriel Vargas-Easton
Univ. of Chile, CHILE
gvargas@ing.uchile.cl



List of All Members
Table showing the number of the PATA Participants per country (e.g. attended at least one of the PATA days workshops since 2009).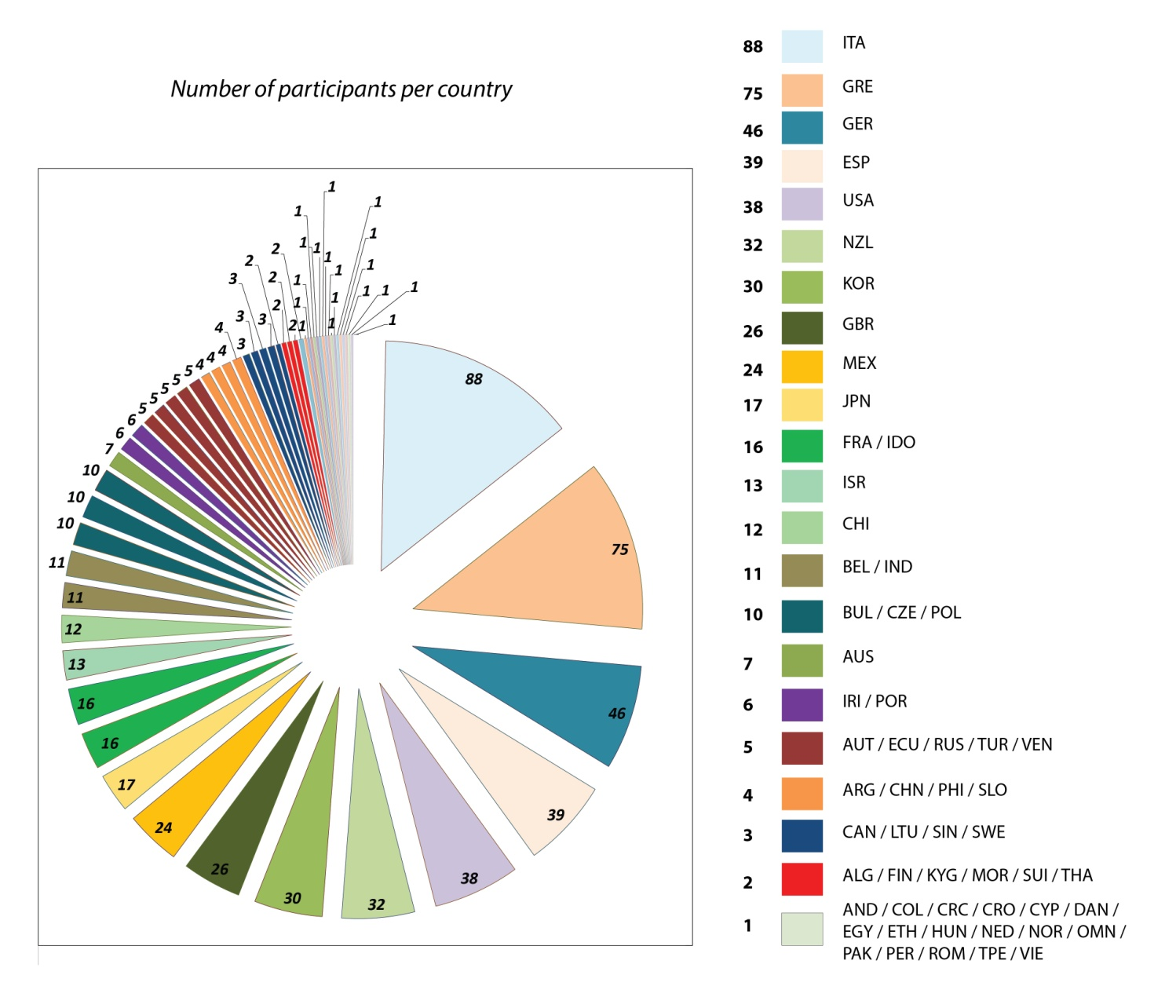 | | | | | |
| --- | --- | --- | --- | --- |
| | No. of participants | In % | Country Code | Country |
| 1 | 88 | 14.08 | ITA | Italia |
| 2 | 75 | 12.00 | GRE | Greece |
| 3 | 46 | 7.36 | GER | Germany |
| 4 | 39 | 6.24 | ESP | Spain |
| 5 | 38 | 6.08 | USA | USA |
| 6 | 32 | 5.12 | NZL | New Zealand |
| 7 | 30 | 4.80 | KOR | South Korea |
| 8 | 26 | 4.16 | GBR | Great Britain |
| 9 | 24 | 3.84 | MEX | Mexico |
| 10 | 17 | 2.72 | JPN | Japan |
| 11 | 16 | 2.56 | FRA | France |
| 12 | 16 | 2.56 | IDO | Indonesia |
| 13 | 13 | 2.08 | ISR | Israel |
| 14 | 12 | 1.92 | CHI | Chile |
| 15 | 11 | 1.76 | BEL | Belgium |
| 16 | 11 | 1.76 | IND | India |
| 17 | 10 | 1.60 | BUL | Bulgaria |
| 18 | 10 | 1.60 | CZE | Czech Republic |
| 19 | 10 | 1.60 | POL | Poland |
| 20 | 7 | 1.12 | AUS | Australia |
| 21 | 6 | 0.96 | IRI | Republica of Ireland |
| 22 | 6 | 0.96 | POR | Portugal |
| 23 | 5 | 0.80 | AUT | Austria |
| 24 | 5 | 0.80 | ECU | Ecuador |
| 25 | 5 | 0.80 | RUS | Russia |
| 26 | 5 | 0.80 | TUR | Turkey |
| 27 | 5 | 0.80 | VEN | Venezuela |
| 28 | 4 | 0.64 | ARG | Argentina |
| 29 | 4 | 0.64 | CHN | China |
| 30 | 4 | 0.64 | PHI | Phillipines |
| 31 | 4 | 0.64 | SLO | Slovenia |
| 32 | 3 | 0.48 | CAN | Canada |
| 33 | 3 | 0.48 | LTU | Lithuania |
| 34 | 3 | 0.48 | SIN | Singapure |
| 35 | 2 | 0.48 | SWE | Sweden |
| 36 | 2 | 0.32 | ALG | Algeria |
| 37 | 2 | 0.32 | FIN | Finnland |
| 38 | 2 | 0.32 | KYG | Kyrgystan |
| 39 | 2 | 0.32 | MOR | Moroccan |
| 40 | 2 | 0.32 | SUI | Switzerland |
| 41 | 2 | 0.32 | THA | Thailand |
| 42 | 1 | 0.16 | AND | Andorra |
| 43 | 1 | 0.16 | COL | Colombia |
| 44 | 1 | 0.16 | CRC | Costa Rica |
| 45 | 1 | 0.16 | CRO | Croatia |
| 46 | 1 | 0.16 | CYP | Cyprus |
| 47 | 1 | 0.16 | DAN | Denmark |
| 48 | 1 | 0.16 | EGY | Egypt |
| 49 | 1 | 0.16 | ETH | Ethiopia |
| 50 | 1 | 0.16 | HUN | Hungary |
| 51 | 1 | 0.16 | NED | Nederland's |
| 52 | 1 | 0.16 | NOR | Norway |
| 53 | 1 | 0.16 | OMN | Oman |
| 54 | 1 | 0.16 | PAK | Pakistan |
| 55 | 1 | 0.16 | PER | Peru |
| 56 | 1 | 0.16 | ROM | Romania |
| 57 | 1 | 0.16 | TPE | Taiwan Province of China |
| 58 | 1 | 0.16 | VIE | Vietnam |
All our members are listed here